WHY US ?
* 100% Export Oriented Factory, 20km from Airport
* 800 knitting machine with Jaquard including 3,5,7,12 GG
* Yearly Production Capacity 180,000 dozen
* FOB, CIF, UK Warehouse Deilvery
* High Priority on Quality, Lead-time & Commitment
* UK correspondence branch, easy communication
* Part of a reputable group, in business for 25 years
* Audited by many US UK high street buyers (Accord Audit in Process)
* Always taking feedback from buyers, to reach higher standards
* Good service, experienced company & competievly priced
* Awarded best worker friendly factory 2008 by the government
* BSCI,Accord, SEDEX Certified & follow all labour law and international standards
* Strict policy on anti child labour, workplace safety & sweatshop conditions
* Open for Long Term Relationships Factory Lease & Joint Ventures
Sweater Cardigan & Knitwear Factory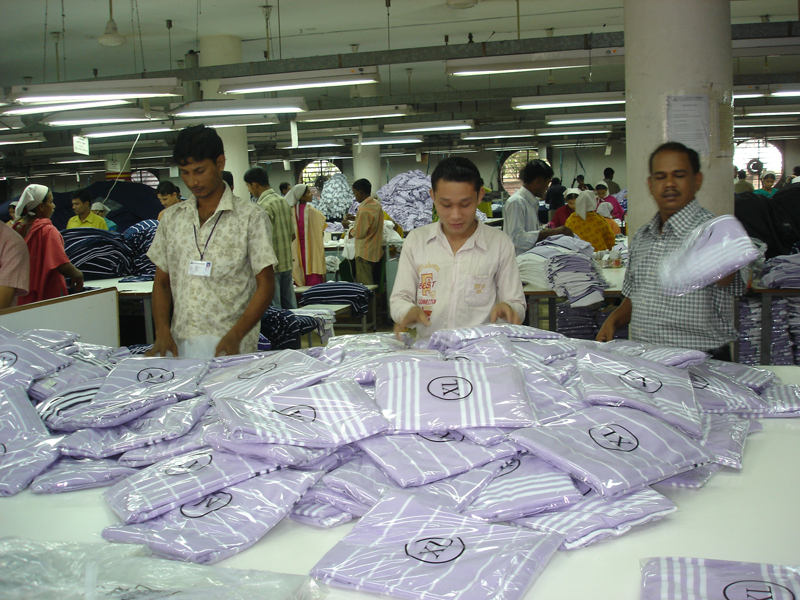 SMH NEW GENERATION APPARELS LTD. Is a 100% export oriented sweater manufacturer in Bangladesh is a project of SMH Group. It is a newly built state of the art factory comprising total floor space of 90,000 square feet. Yearly production capacity is around 160,000 dozens in different gauges. The factory is well equipped with modern machinery. The main products of this company are all kinds of sweater Like pullover, cardigan, vest & others for Men, Women and Children. Our first priority is to deliver the best quality product in time. It is socially a Compliant Factory.
UK Branch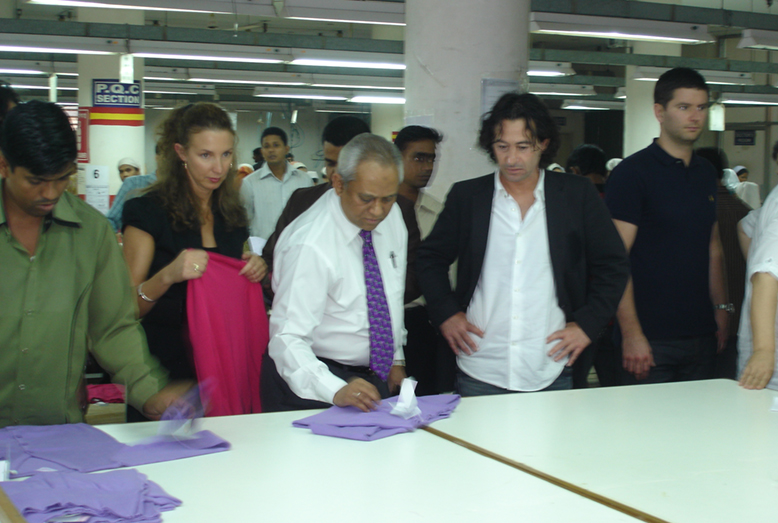 SMH UK branch has been set up recently (Now Hiring) as a marketing branch to help the group with EU and US correspondence. The company is investigating scope for having its own warehouse facility with sampling section. This branch office will help SMH engineering to find more European Manufacturers and Help SMH apparels to find more customers in UK. This will help us to improve our service further, make communication easier and solve issues faster.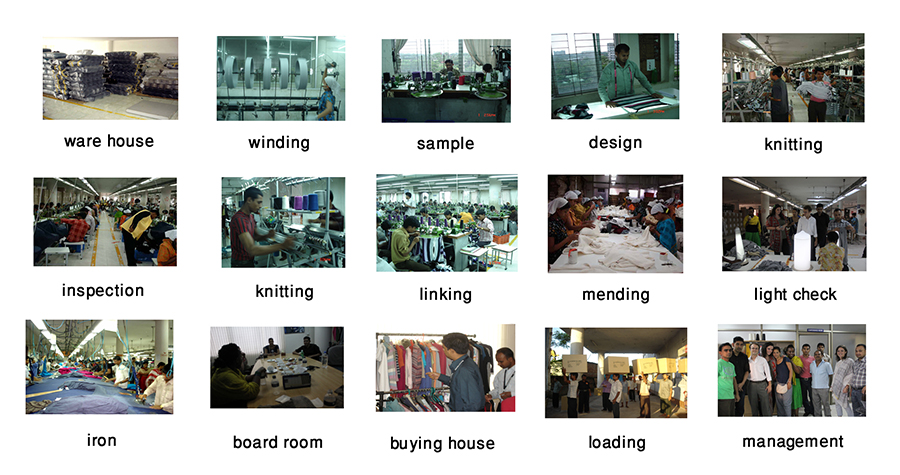 Brands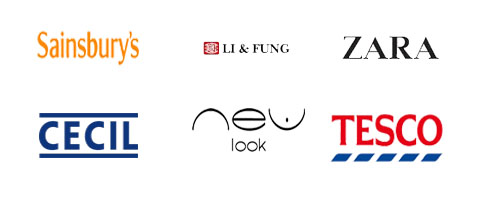 We work mostly with local brand agents, hong kong & indian companies and make for the following names:
Li & Fung(HK),ASDA(UK), GEORGE(UK),TESCO(UK),NEW LOOK(UK),EVANS(UK),SAINSBURY(UK), DOROTHY PERKINS(UK),CECIL(GERMANY),DEBENHAMS(UK) KOUTONS,(India) QS,(UK) THOMAS NASH,(UK) MANTRAY,(UK) VANITY (GALIHAD),(USA) BIG STAR,(POLAND), GEMO,(FRANCE), NEUVILLE(ITALY), COTTON GINNY(CANADA), OKAIDI(FRANCE), MONO PRIX(FRANCE), ZARA(SPAIN), BEX OF SCANDINAVIA(SWEDEN), DEELUXE(FRANCE), JL INTERNATIONAL(FRANCE), CROSSBY(FRANCE), SAS BABOU(FRANCE), MEIJER(USA), LIZ - CLAIBORNE(USA), PIAZZA ITALIA(ITALY), DIRAMODE(FRANCE), EL-CORTE INGLES(SPAIN),
Styles

Styles We Mostly Make : Jersy Knit, Rib, Drop Needle, Diamond, Cable, Half Cardigan Stitch, Full Cardigan Stitch, Milano, Top Pine Apple, Drop, Auto Mine, Pointal, Biscuit-Diamond Combo, Fancy Cable, Allover Cable etc.
Yarns We Mostly Use : 100% Acrylic & Acrylic Blend, 100% Cotton & Cotton Blend, 100% Wool & Wool Blend, and all other yarns as per buyers requirement.
Working Hours:8:00 am. To 5:00 pm, Lunch Hours: 1:00 pm. To 2:00 pm, Weekly Holiday: Friday / Monday.
Employee Age Class: Child Labour (upto 18 years) 0%, 18-35 Years 88%, 35-45 years 11%, 45 and up 2%